Our large range of high-performance drills can meet the challenge of a vast majority of today's manufacturing requirements. Various ranges from leading brands such as MayKestag and Sphinx are stocked in-house or are available to order for delivery direct from the manufacturer.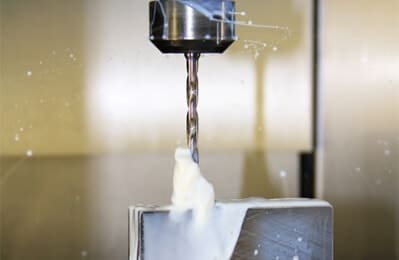 Impressive performance has always been delivered from our drills, with standard ranges available from 3 – 80xd and micro-drilling possible from 0.03mm diameter. The latest additions to our line-up have further added to our capability with long series drilling capable of up to 80xd. These are just a few examples of what can be achieved. Dedicated geometries and coatings throughout our ranges enable you to achieve maximum performance on all materials including the most challenging of difficult exotics.
Achieve maximum efficiency with the Phoenix TC2 drill. With hole depths from 3xd up to 30xd this high performance drill is suitable for a wide range of applications and is particularly suitable for difficult to machine and sticky materials. Featuring polished flutes for optimum chip evacuation, special double-margin geometries for optimal guiding, through coolant holes and special coating, the Phoenix TC2 offers high feed rates, extended tool life and high process reliability. This reliable, high performance drill is a first choice for many.