"OUR PRODUCT QUALITY, CUSTOMER SERVICE AND COMPANY PERFORMANCE DELIVER THE RESULTS THAT DIFFERENTIATE US FROM OUR COMPETITORS"
Founded by owner Peter Fenn in 1982 in Braintree, Essex, Fenn Tool has continually developed into what is now one of the largest independent cutting tool distributors in the UK. Since our launch, the company has continually grown in size and reputation for quality of products and technical ability. Already well known as sole UK agents for many top European cutting tool manufacturers, we began production of our own solid carbide end mill range 'Fetoga' in 2000. Our solid relationships with our suppliers, coupled with our own manufacturing facility, has further strengthened our reputation within the market in recent years and driven us to the very forefront of the UK's leading cutting tool suppliers.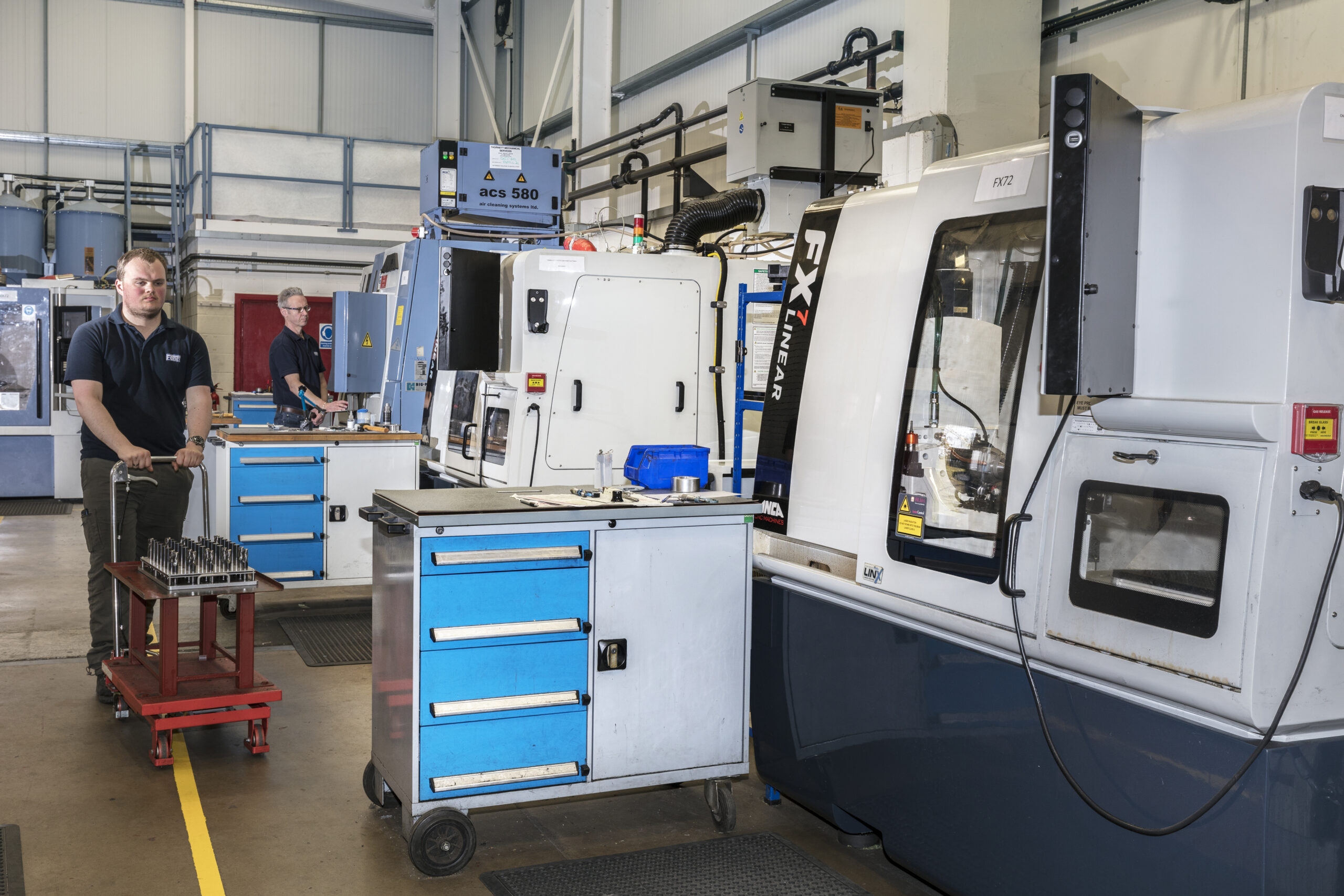 In an industry that demands accuracy, repeatability and efficiency, Fenn will deliver quality tooling and engineering solutions time and time again to enable you to produce your components faster. As a leading manufacturer of solid carbide end mills, we are able to offer an innovative and diverse product range to suit almost any application. The skill and dedication of our manufacturing team is proven with the successful 'Fetoga' carbide milling range. As an ISO 9001 certified company, we dedicate ourselves towards continuous development and quality management. We believe this is testament to our passion and commitment to manufacturing and ultimately our customers.
Unlike other distributors, Fenn supply as sole UK agents for many of our carefully selected, unique European brands to ensure our customers receive the very best performance from tooling and systems alike, while also having access to many other leading manufactures. Our solid relationships with our key suppliers allows us to highlight the very best in manufacturing across our product ranges, with only the highest quality of products making it into our portfolio. At Fenn we pride ourselves on quality and performance and deliver where it matters the most. Our ever expanding product portfolio and technical support allows us to meet the demands of all industries within the market and supply complete tooling solutions for customer projects, from conception through to completion.
AT FENN WE ARE COMMITTED TO 4 KEY VALUES TO SUPPORT OUR VISION TO PROVIDE UNRIVALLED CUSTOMER SERVICE, PRODUCT PERFORMANCE AND TECHNICAL SUPPORT TO OUR CUSTOMERS.
Value our customers
Understand the customers needs
Support the customer
Deliver valued service
Continuously improve performance
Provide quality products and technical support
People are the heart of our business
Family values are our foundation
Encourage development and celebrate achievement
Trust and integrity is fundamental
Communicate with openness and transparency
Conduct a professional approach at all time
We have one of the largest teams of sales engineers in our field, providing full coverage of the UK and Ireland and are continually expanding to meet the growth in demand. Our sales engineers are backed up by an extensive team of office based support staff who have many years experience in supply, support and service to the most demanding of manufacturing facilities. This enables Fenn Tool to achieve our goal of being a 'Complete Tooling Solutions' provider and being a supplier that customers can rely on.
mARTIN fENN
Operations Director
Gary Ridgway
Sales & Marketing Director
Denise Mead
Sales/Admin Manager
Glenn Skingsley
Production/Quality Manager
Lucy sanford
Financial Controller
Internal sales and customer service
Sam Starkey
Sales & Customer Service Administrator
Natasha Jude
Sales & Customer Service Administrator
Martin Fenn
Technical Support
Lizzie Powell
Finance Administrator
Susan Coote
Finance Administrator
Vicki Littleton
Head of Admin Department
Steve Bantock
Machine Shop Manager
Nick Guthrie
Machine Shop Engineer
Joe Kemp
Machine Shop Apprentice
Stuart Poulter
Stores Manager
Andy Careless
Stores Facilitator
Danny Napolitano
Stores Facilitator
Stephanie Roberts
Marketing Co-ordinator